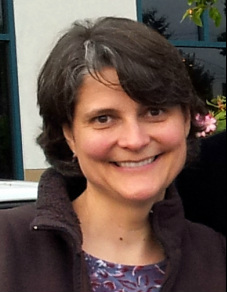 It is an honor to come alongside individuals and couples who are seeking change in their lives. It is my belief that we all at times need the help of others for change and healing to take place. I offer counseling that focuses on a person's thinking and behavior patterns as well as on attachment (relational) injuries and patterns, helping them learn new skills and insights resulting in healing, change and growth personally and in their relationships.
I am trained in, and passionate about, helping individuals with a variety of issues, including:
Depression
Anxiety and panic
Grief and loss
Boundary issues
Feeling stuck in unhealthy patterns
Life Transitions
Chronic Stress
Past trauma or abuse
Issues of faith
Co-dependency
Times of crisis
My university education includes:
* M.S., Community Counseling, Georgia State University
* Diploma in Christian Counseling, Richmont University
(formerly Psychological Studies Institute)
* Graduate Certificate in Bible, Multnomah University
(formerly Multnomah Graduate School of the Bible)
* B.A., Business Administration, University of Washington
In addition to my "formal training" I enthusiastically pursue continuing education and my own personal and professional growth
.
Affiliations:
Washington Mental Health Counselor Association (WMHCA)
- Clinical Member
---